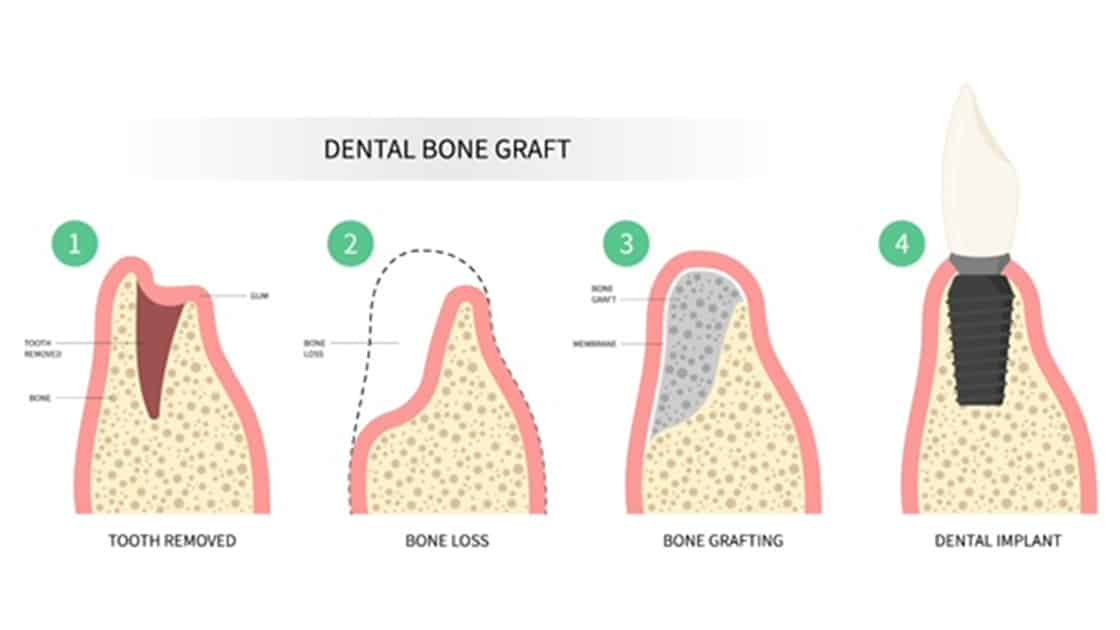 Bone grafting surgery is performed to correct problems that may be the result of:
Defects present from birth
Trauma
Removal of a tumor
Tooth loss and subsequent loss of bone in the related jaw area
Bone grafting may be required to address defects in a patient's jaw. Bone grafting is a form of reconstructive surgery that helps to generate and rebuild bone and increase bone density.
The most common bone grafting procedure is performed to enhance the upper or lower jaw bone in order to increase bone quantity and density in preparation for the placement of dental implants.
When a tooth is lost, the surrounding bone often is often affected over time. Patients without enough jaw bone mass are not candidates for dental implants. Bone grafting is often performed to reverse bone loss or enhance existing bone, allowing for the placement of dental implants after the bone graft has healed and created the necessary foundation for the implants.
Lucca Oral & Facial Surgery performs bone grafting services in Boston, MA. Call 617-300-0345 to learn more and schedule an appointment.
Frequently Asked Questions About Bone Grafting
What type of bone fragment is used for bone grafting?
Bone used for bone grafting procedures can come from a variety of sources. Human bone can be taken from another place in the patient's own body or from a cadaver. In other cases donated human bone is used and is known as an Allograft. A xenograft is bone donated from another animal.
How long will it take for the bone to regenerate?
It can take anywhere from 3 to 9 months for the bone to regenerate and become dense enough for a dental implant to be placed. The growth period varies based on a number of factors such as your age and the overall health of your bone tissue.
What are the benefits of bone grafting?
Bone grafting is a solution for bone loss in the jaw that occurs when a tooth is missing or when severe decay or gum disease has damaged it. A bone graft procedure is often the bridge to dental implant or implant-supported prosthesis that restore the function of your teeth.
How long will it take to recover from bone grafting?
As with any surgical procedure, it will take a few weeks for the gum tissue to heal where the bone graft was placed. You may need to rest for a day or two after the procedure and eat a soft diet for the first few days to a week.
What type of anesthesia is required for bone grafting?
The most basic level of anesthesia required for bone grafting is local anesthesia. Sedation options are available according to preference, such as nitrous oxide, oral sedation, or IV sedation.
What is the success rate of a bone graft?
The success of a bone graft depends on many factors that include but are not limited to the health of the individual, the individual's oral health, and the size, nature and location of the defect being grafted. The goal of a bone graft procedure is to regenerate enough bone volume that you will be able to get a dental implant placed.
What causes a bone graft to fail?
The main cause of a failed bone graft is infection. If an infection develops at the surgical site, it could delay the progress. Antibiotics may be able to successfully treat the infection so that the bone graft can still be successful. Your body could also reject the bone fragment or absorb it too quickly, resulting in the need for a repeat procedure.
The procedure is very safe with few risks. The biggest risk is infection, which can usually be easily treated with an antibiotic. Side effects include bleeding, swelling, and inflammation at the surgical site.