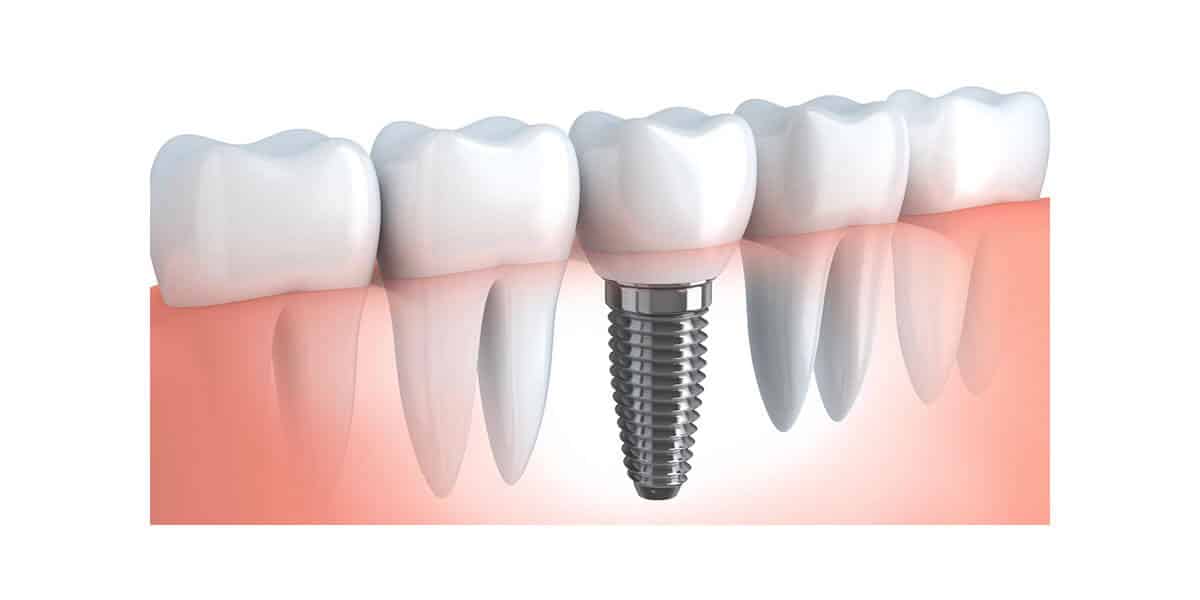 Dental Implants in Boston
Lucca Oral & Facial Surgery performs dental implants in Boston, MA. Call 617-300-0345 to learn more and schedule an appointment.
Every day, people are getting dental implants to replace missing teeth. Dental implants are the best long-term state-of-the-art solution for the replacement of missing teeth. 
Dental implants are small anchors made of biocompatible metal called titanium, which are inserted into the jawbone.  After insertion, the anchors then begin to fuse with the surrounding bone.  This critical biological fusion process known as "osseointegration" takes 3 to 4 months to occur, after which time, the final attachment of replacement teeth may be completed by your restorative dentist. When restored by your dentist, the look and feel of a dental implant is virtually indistinguishable adjacent to your natural teeth. 
Dental implant placement is surgery – and is best performed by a trained surgeon. Oral and Maxillofacial Surgeons are experts in dental implant procedures and this surgery is a specialty of Dr. Lucca and our Boston oral surgery team.
Dental implants are considered the gold standard for tooth replacement.  Some of the health and functional benefits of dental implants include:
Replacement of one or more missing teeth

Enjoying the look and feel of natural teeth

Having the ability to eat the food that you love

Preservation and maintenance of bone health
At Lucca Oral and Facial Surgery, we understand that dental implants are implantable medical devices. As a practice philosophy, we invest in implant systems exclusively from trusted industry leaders with strong research and development and quality control programs.  At Lucca Oral and Facial Surgery, we provide Straumann, Keystone Dental, Zimmer/Biomet 3i, and Nobel BioCare implant technology. 
Please 
contact
 our office to discuss your treatment options with Dr. Lucca and our Boston oral & facial surgeons. 
---