Oral Surgery Procedures
Boston, MA
Lucca Oral and Facial Surgery is a specialty practice limited to Oral and Maxillofacial Surgery. Oral and maxillofacial surgery is a dental specialty where doctors are trained alongside medical residents in internal medicine, general surgery, otolaryngology, plastic surgery, emergency medicine, and medical and surgical intensive care. Oral and maxillofacial surgeons also train extensively with anesthesiologists. No other medical or dental specialty requires this level of anesthesia training, making oral and facial surgeons uniquely qualified to administer in-office ambulatory sedation and general anesthesia services. With a minimum of four additional years of surgical training in a hospital-based residency program after dental school, oral and maxillofacial surgeons are the true surgical specialist of the dental profession, able to perform advanced surgeries that can encompass the entire maxillofacial region.
Dr. Lucca's extensive education and oral and maxillofacial training make him uniquely qualified to treat diseases, defects, injuries, and esthetic aspects of the mouth, teeth, jaws, and face. At Lucca Oral and Facial Surgery, we offer a number of oral & facial surgical services that we provide in the office, some of which are listed below.
If you have questions about any of our treatment options, please give our friendly staff at our Boston office a call to see about scheduling an appointment to discuss your specific treatment options in detail. Feel free to browse any of the topics listed below to learn more.
Dental Implants
Dental implants are small anchors made of biocompatible metal called titanium, which are inserted into the jawbone. After insertion, the anchors then begin to fuse with the surrounding bone. This critical biological fusion process known as "osseointegration" takes 3 to 4 months to occur, after which time, the final attachment of replacement teeth may be completed by your restorative dentist. When restored by your dentist, the look and feel of a dental implant is virtually indistinguishable adjacent to your natural teeth.
Dental implant placement is surgery – and is best performed by a trained surgeon. Oral and Maxillofacial Surgeons are experts in dental implant procedures and this surgery is a specialty of Dr. Lucca and our Boston oral surgery team.
Learn More about Dental Implants
Wisdom Tooth Removal (Odontectomy)

Wisdom teeth (also known as third molars) are the last teeth to develop and erupt into the mouth, usually between the ages of 16 and 24. Wisdom teeth frequently require management because most people do not have adequate space in the oral cavity to accommodate these teeth.
When a tooth doesn't fully erupt into the mouth, it is considered impacted. The tooth becomes unable to break completely through the gums, because there isn't enough room. In some cases, a cyst or tumor can form around an impacted tooth, which can lead to more serious problems, including damage to adjacent teeth or other surrounding structures.
Learn More about Wisdom Tooth Removal
Full Mouth Dental Implants
If you are missing or will require removal of all of your upper and/or lower teeth, you can benefit from full arch dental implants to restore your full dentition. Replacement of all of your teeth can be accomplished in a few ways.
With the placement of 2 to 4 implants, dentures can be connected to a bar or special locators that help minimize movement of your prosthesis while eating and speaking. This type of denture is more retentive than a conventional denture, but it is designed to be removable.
Another way to rehabilitate a full arch of failing or missing teeth is with a collaborative team-based treatment strategy (sometimes known as "teeth in a day," "the All-on-4® treatment concept," "all on X," et. al.) where a fixed (not removeable) full arch prosthesis can be delivered with the look, feel, and confident function, of natural teeth.
Learn More about Full Mouth Dental Implants
Bone Grafting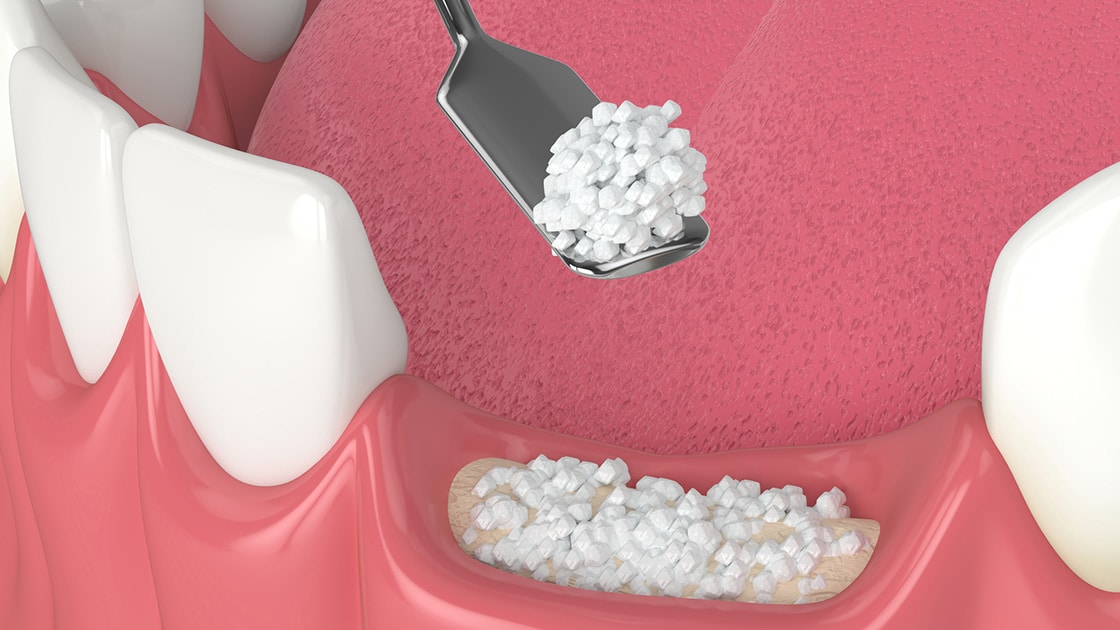 Healthy bone is the key ingredient to successful dental implant reconstruction. Healthy teeth within a tooth socket are normally surrounded by a healthy bone and a rich blood supply. When teeth are diseased or fractured, the tooth socket and surrounding bone develops fenestrations and defects. When teeth are missing, the bone atrophies or shrinks, losing volume and density.
Since dental implants require a healthy bone foundation and lost bone cannot regrow or self-regenerate, successful dental implant placement often involves a need to rebuild and re-establish the correct bone volume through bone grafting. Bone grafting is the bridge between tooth loss and tooth replacement and is the first step to your new smile. As oral and maxillofacial surgeons, we are experts in advanced bone grafting techniques, materials, and technology to assist the restoration of oral function.
Learn More about Bone Grafting
Botox® & Facial Fillers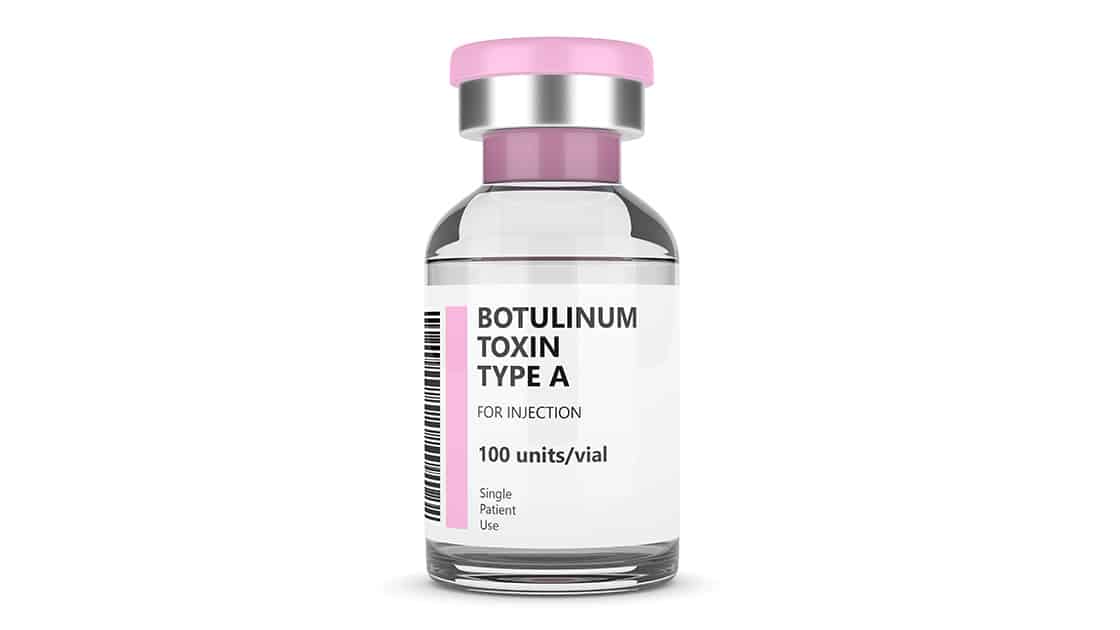 With noticeable results without surgery or recovery time, there are many reasons why Botox® Cosmetic treatments could be right for you. Botox® offers noticeable changes to your appearance without surgery or recovery time, and is ideal for erasing facial lines on the forehead and around the eyes, leaving you looking more youthful and feeling more beautiful for up to a year.
Juvederm® is an FDA Approved gel filler that can be used to smooth away wrinkles around the nose and mouth. One treament can offer natural looking results for up to a year.
Learn More about Botox® & Facial Fillers
Anesthesia (IV Sedation and General Anesthesia)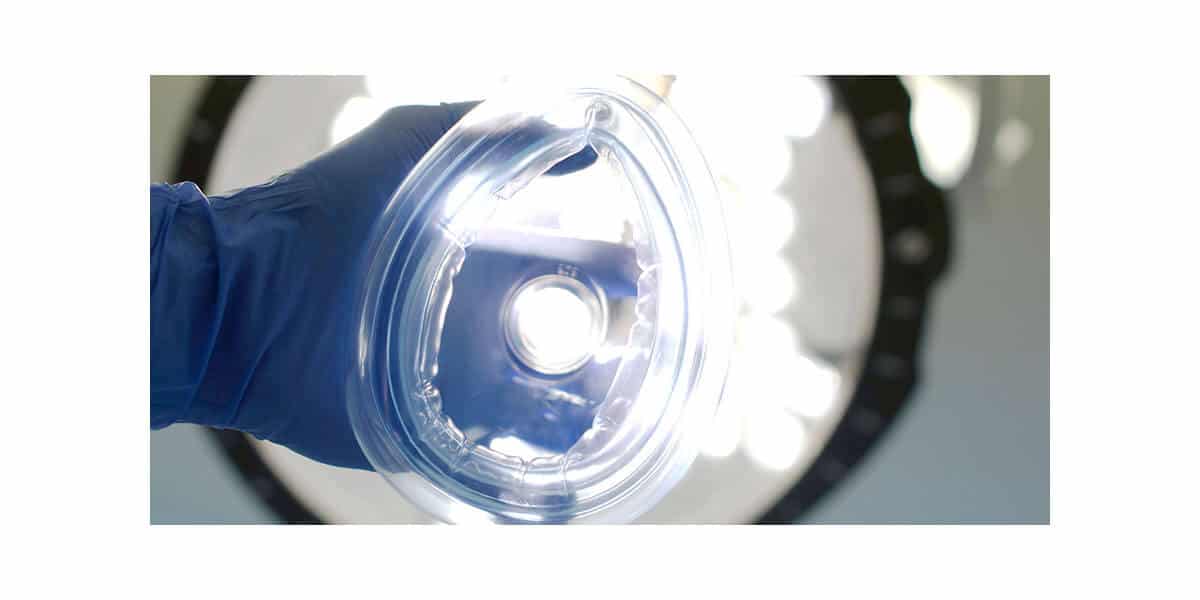 Lucca Oral & Facial Surgery is committed to patient safety in anesthesia care. Our state-of-the-art facility is licensed to provide office based ambulatory anesthesia by the Massachusetts Board of Registration in Dentistry and is Certified by the Massachusetts Society of Oral and Maxillofacial Surgeons and the American Association of Oral and Maxillofacial Surgeons. Our staff invest in diverse continuing education and performance improvement programs in anesthesia and receive advanced High Fidelity Human Simulator (SIM MAN) training in anesthesia techniques and emergency management annually. Our assistants are enrolled in the intensive Dental Anesthesia Assistant National Certification (DAANCE) program where they receive certification by the American Association of Oral and Maxillofacial Surgeons.
Learn More about Anesthesia
ADDITIONAL ORAL & FACIAL SURGICAL
PROCEDURES
Exodontia (Dental Extractions)
Patients who visit us for tooth extractions are often living with one or more non-repairable, painful, infected or fractured teeth. At Lucca Oral and Facial Surgery, we are experts skilled in minimally invasive exodontia techniques to alleviate pain and resolve infection.
Surgically Assisted Orthodontics (Tooth Exposure and Orthodontic Anchorage)
An impacted tooth is a tooth that fails to fully pass through the gums for various reasons.
Impacted wisdom and cuspid (or canine) teeth are fairly common. For impacted wisdom teeth, the most common procedure is extraction. For impacted canine teeth, several treatment modalities are available.
Surgically Assisted Orthodontics can involve removing primary (baby teeth) or exposing the tooth to place an orthodontic bracket which is utilized to help bring the tooth into proper alignment.
If children are undergoing orthodontic treatment, orthodontic anchorage can be a useful tool to assist in tooth movement. The surgical placement of a small anchorage device can assist in pulling teeth forward or pushing teeth back or moving teeth in to the correct position. We will work with your child's orthodontist to coordinate our treatment plans.
Autologous Growth Factors
Platelet Rich Fibrin (PRF), a growth factor, is a mixed gel that can be applied directly into tooth sockets and other sites. The use of PRF in tooth sockets after tooth extractions is capable of improving soft tissue healing and positively influencing bone regeneration. PRF in extraction sites is utilized for reducing pain and shortening healing time, aimed to improve post op quality of life.
Platelet-rich fibrin (PRF) is a new approach to tissue regeneration. PRF derives from the centrifugation of a patient's own blood and contains growth factors that influence wound healing. This is important in tissue repair mechanisms. The use of PRF in surgical practice has beneficial outcomes, reducing bleeding and enhancing soft tissue healing and bone regeneration.
Immediate Dental Implants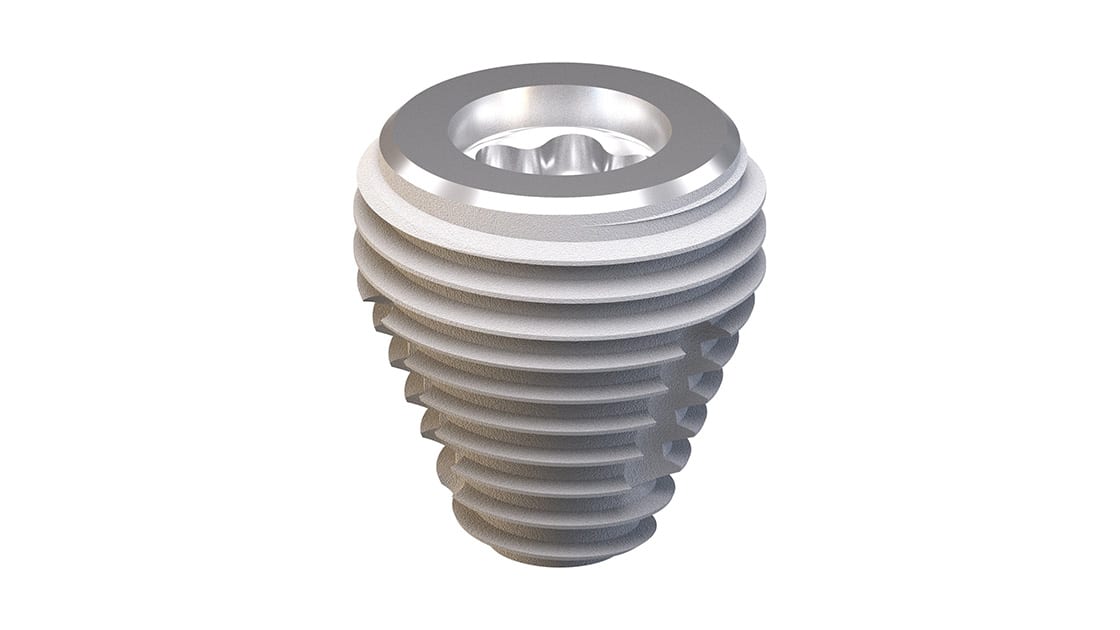 If you require removal of a non-salvageable tooth, in certain circumstances, dental implants may be placed at the same time as tooth removal. Immediate dental implant placement requires preservation of healthy surrounding bone and gum tissue around the tooth extraction socket. An ideal tooth socket allows implant placement into the extraction socket at a the appropriate angulation with good initial stability.
When possible, the benefits of immediate dental implants include:
Shorter Treatment Duration
Fewer Procedures
Faster Reconstruction
Less Pain
Mucocele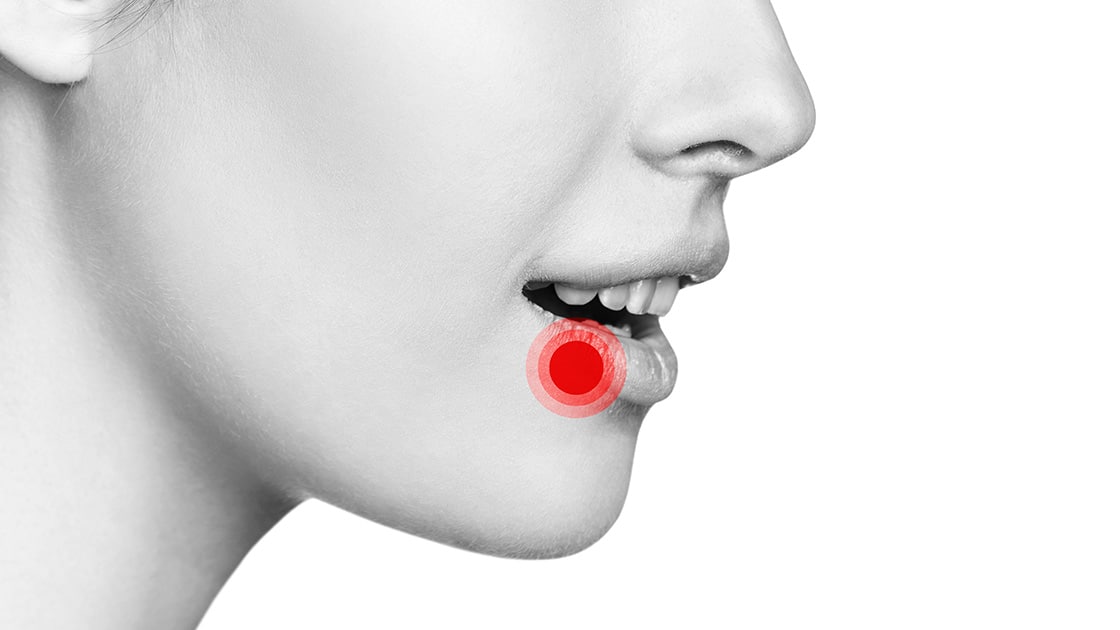 Oral/labial Mucocele is a noncancerous cyst-like mass in the mouth that contains mucus. Lip biting and trauma are common innocuous causes. Mucoceles often appear on the inside of the lower lip but can occur in other areas of the mouth. They typically present as a painless dome shaped lump with a clear or bluish color and the size can vary from very small to quite large. Mucoceles are removed to prevent accidental injury while eating and sometimes for removal is indicated for cosmetic reasons.
Excision of a mucocele is a minor surgical procedure performed in the office.
Molar Replacement Therapy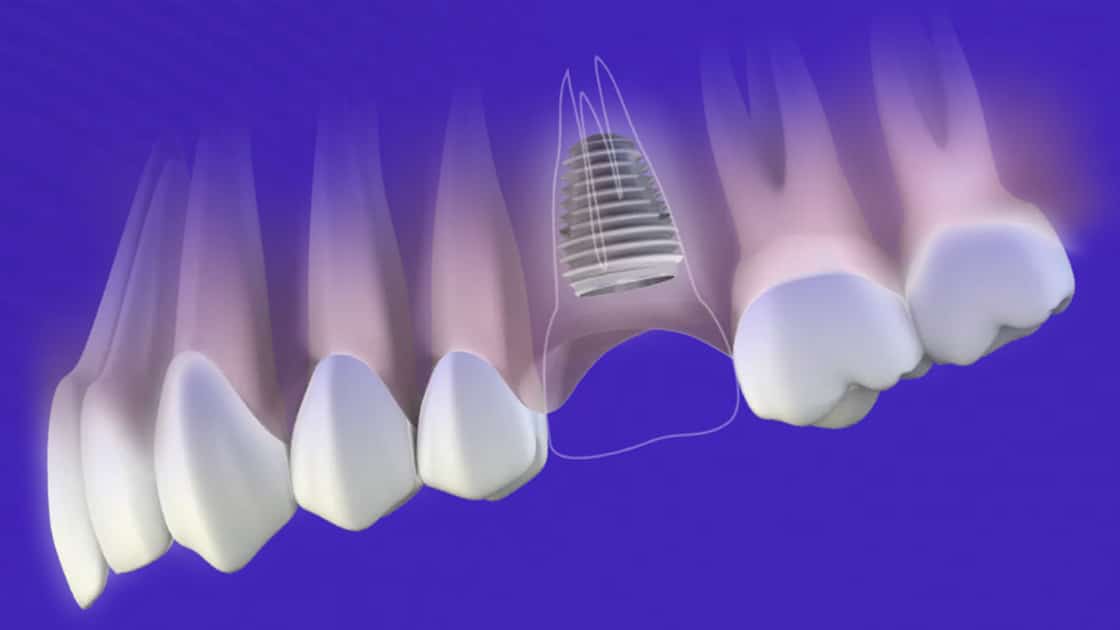 One Implant. One Surgery. One Visit. Molar Replacement Therapy (MRT), an innovative treatment concept, can be achieved with the TILOBEMAXX® or the I-HEXMRT™ implants. These implants are designed to fit the natural architecture of a molar extraction site, providing implant stability and a restorative platform for an optimal prosthetic solution. MRT is a successful and predictable immediate treatment concept backed by published scientific studies. This treatment concept provides a practice differentiator and, most importantly, benefits patients by reducing the number of surgical procedures, overall treatment time and cost.
INFUSE® Bone Morphogenic Protein (rhBMP-2)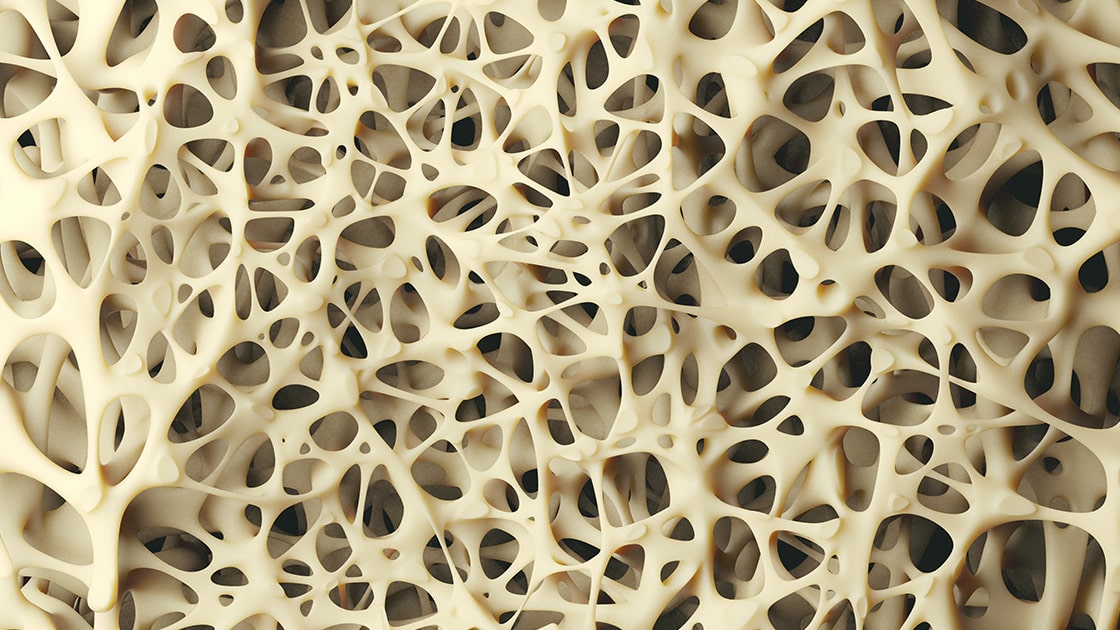 The active ingredient in INFUSE® Bone Graft is recombinant human bone morphogenetic protein-2 (rhBMP-2), a manufactured version of a natural protein that is found in small quantities in the body. The purpose of the protein is to stimulate bone formation.
When INFUSE® Bone Graft is used during oral surgery, the rhBMP-2 protein is mixed with sterile water. This solution is then soaked onto an absorbable collagen sponge, which is crafted from a material found in bone and tendons. The absorbable sponge releases the protein over time in the treated area, providing a foundation on which new bone can grow. As the graft site heals, the ACS is resorbed and replaced by bone.
When used during jaw bone resorption, rhBMP-2 may be placed in the section or sections of the jaw bone that need to be built back up in preparation for dental implants.
Sub-epithelial Connective Tissue Graft (Periodontal Plastic Surgery)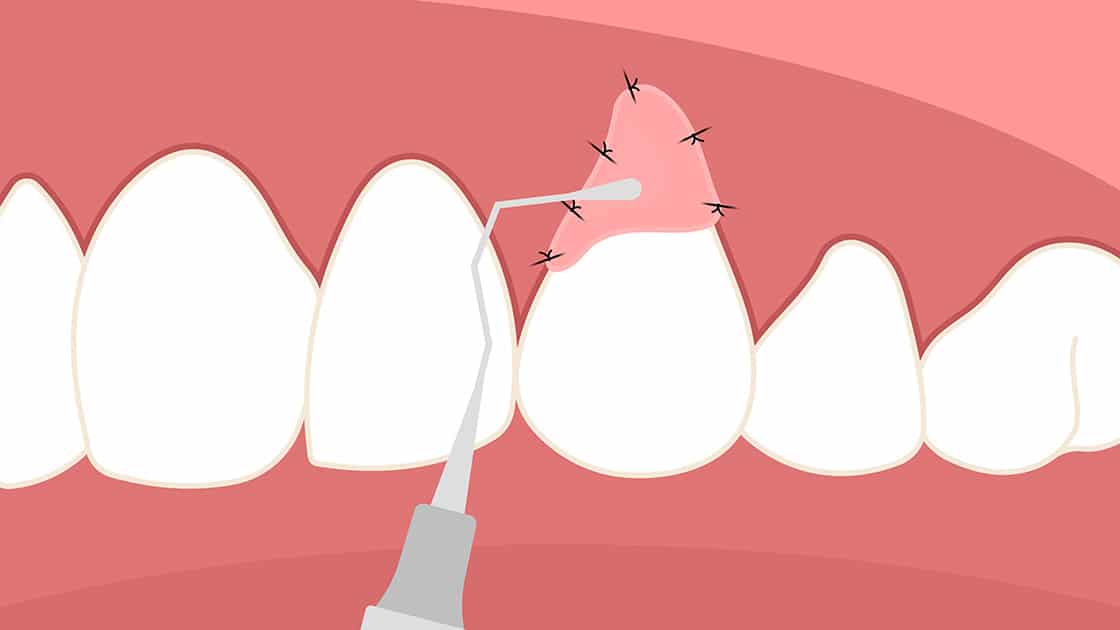 Soft Tissue or "gum" grafting is a very important aspect of achieving excellent esthetic results for dental implants. Dental implants thrive with a band of strong gums surrounding them and grafting techniques can replace or enhance deficient tissue around dental implants to create a natural looking smile. Gingival grafts offer a cosmetic and healthy maintenance solution for dental implants. Grafting is a highly predictable procedure and provides a stable healthy protective gum layer around the implant. The tissue necessary for a soft tissue graft procedure requires harvesting healthy tissue from another part of the mouth. A thick piece of protective tissue is taken from the palate, just inside the upper teeth, and transplanted to the site around your graft or implant. In certain circumstances, however, donated grafting materials such as Allografts® or Xenografts® may be used in place of your own tissue, with no additional surgery required.
Palate Fee Volume Stable Collagen Matrix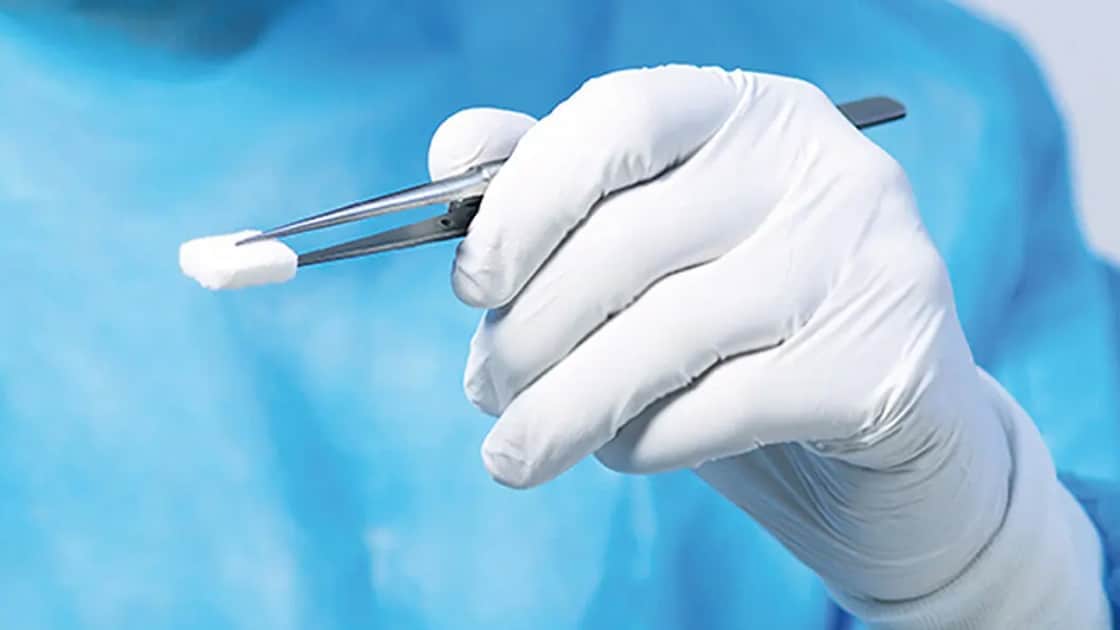 Traditional treatment options for connective tissue grafting and free gingival graft require harvesting tissue from the roof of the mouth and transferring that tissue to the affected gum area. This treatment has a high degree of success but is also dependent on a variety of factors that include a healthy donor site with abundant available tissue and a favorable color match.
Novel technology for these types of gum grafts allow your oral surgeon to avoid use of palatal tissue which eliminates the need for two surgical sites. With the use of volume stable collagen matrix, Dr. Lucca can restore healthy keratinized gum tissue to provide long-term support and protection for your dental implants. These collagen matrixes act as a three-dimensional porous scaffold that promotes cell interaction and support optimal ingrowth of these cells for healthy tissue formation. This solution is highly successful and reduces treatment time while also reducing pain.
Sinus Augmentation (Sinus Lift)
A sinus lift is a surgery that adds bone to your upper jaw in the premolar and molar areas of your mouth. An incision is made to add bone where the premolar and molar teeth were previously. A small circular shape is made in the bone to access the sinus and the sinus membrane is gently pushed up and away from the upper jaw. Once this is completed, bone graft material is filled into the space where the sinus was previously, the incision is closed and the healing process begins.
Oral Pathology (Biopsy)
Everyone should periodically perform oral self-assessment at home and visit their dentist and hygienist for a professional oral exam. Lumps, bumps, non-healing wounds, and patches in the mouth that have an abnormal color, should be examined. Dr. Lucca can perform an oral cancer screening in the office and make recommendations for what is the best course of action.
Dr. Lucca may recommend and perform a biopsy where a small representative sample of the affected oral tissue will be excised and delivered to an oral and maxillofacial pathologist for definitive diagnosis.
3D Technology (Cone Beam CT Scan)
Cone Beam technology provides a 3D digital tomographic view of the patient's area of interest. A traditional x-ray is only two-dimensional. With Cone Beam systems, Dr. Lucca is able to get a full 360 degree view of the tooth and all surrounding areas. The 3D Cone Beam scanner provides nearly limitless views of the teeth while using less radiation than traditional medical CT technology. This new technology is fast, simple and painless, providing many wonderful benefits that were unavailable only a few years ago. 3D Software facilitates the implant planning process, helping both dentist and patients to see exactly how implants will improve their smile and tooth function. The 3-D detailed view of the patient's mouth also helps with precise placement, facilitating minimally invasive implant placement.
Using a virtual 3-D model, implant placement and the following restorative work can be simulated to create the ideal patient treatment plan. These virtual plans allow Dr. Lucca to take multiple aspects of implant placement and restoration into consideration, resulting in optimal aesthetics, function, and longevity, for your final restoration. Once planning is complete, specialized software can be used to create a surgical guide that will be used during implant placement. This guide directs the dental implant to its most favorable location, angle, and depth. The use of the guide increases the accuracy, efficiency, and predictability of the procedure while reducing surgical time and limiting complications.
Lingual & Labial Frenectomy
A frenectomy is a simple surgical procedure performed to release the connection of the "frenum," a tight band of connective tissue. There are two types of oral frenectomies that are frequently performed on both adults and children for a variety of reasons.
A Labial Frenectomy, or lip release, is performed on the tissue that connects the lip to the gums. This may be performed on children or adults to aid with orthodontic treatment or even help with the proper fitting for a denture or appliance.
A Lingual Frenectomy may also be referred to as the release of tongue-tie (ankyloglossia). This procedure is performed on the connective tissue under the tongue. The procedure is often performed on neonatal patients to assist with nursing or on toddlers or older patients who need the surgery to help correct speech issues caused by limited movement due the the frenum.
Lucca Oral & Facial Surgery performs oral surgery procedures in Boston, MA. Call 617-300-0345 to learn more and schedule an appointment.