Am I A Candidate For Dental Implants?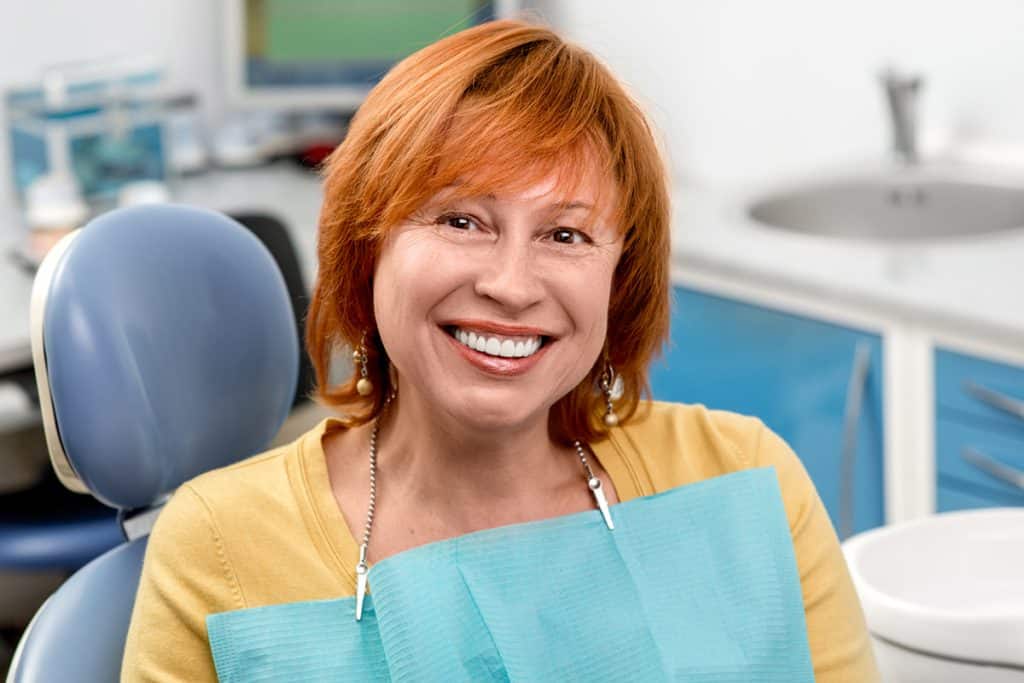 Statistics show 3 out of 4 adults ages 40 to 64 have lost at least one permanent tooth due to an accident, gum disease, a failed root canal, or tooth decay. Additionally, 1 in 5 adults over 65 have lost all their permanent teeth.
Whether you need to replace one tooth, several teeth, or all your teeth, dental implants are an excellent solution for most people. With the exception of growing children (generally with exception of people under the age of 21) dental implants are the best long term solution for tooth replacement.
Mostly, if you can receive and tolerate routine dental treatment, you can have a dental implant placed. While precautions are advised under certain conditions and for people with uncontrolled illness - even most chronic conditions such as high blood pressure and diabetes are not a contraindication to dental implant placement as long as appropriate medical management and control measures are in place.
Dental implants are composed of titanium alloy that "fuses" with the jawbone through a process called osseointegration. After a 2-4 month osseointegration period, dental implants can be used to support definitive tooth replacement.
Good Oral Health
You will need to establish stable oral health before moving forward with this type of procedure. Any issues you may have with your teeth or gums will need to be prioritized and treated before you can be considered an ideal candidate for dental implants. This includes addressing any signs of gingivitis or periodontal disease, tooth decay, infections, and more.
A Good Oral Hygiene Routine
It goes without saying that good oral health and oral health maintenance requires good oral hygiene. This means brushing routinely - at least twice a day - as well as flossing daily. It also means visiting your dentist for routine checkups. Being committed to caring for your teeth and gums means that you will give your new dental implant the best chance of thriving.
Quit Smoking
Committing to better oral health means letting go of bad habits. Cigarette smoking will substantially decrease the long term success of implant treatment. If you are considering investing in your oral health, a smoking cessation program should be pursued prior to dental implant placement.
Find Out If You Are a Candidate for Dental Implants
At Lucca Oral & Facial Surgery, we believe that your success with dental implants is not only directly tied to precise placement but also having the traits of an ideal candidate. Let us help you find out if dental implants are the best option for you or if you may be better suited for another alternative.
Contact us today at 617-300-0345. Or, request an appointment online. 
Recent Posts
Contact Us
Lucca Oral & Facial Surgery
185 Dartmouth St, Suite 403
Boston, MA 02116
Monday | 8:30am - 5:30pm
Tuesday | 8:30am - 5:30pm
Wednesday | 9am - 1pm
Thursday | 8:30am - 5:30pm
Friday | 8:30am - 2pm
Saturday | Closed
Sunday | Closed